The Chinese Room is an award-winning game development studio based in Brighton, UK. Since 2012, the studio has built a reputation for innovative first-person gaming. Its titles include the ground-breaking Dear Esther (2012); the cult horror Amnesia: A Machine for Pigs (2013); the internationally acclaimed Everybody's Gone to the Rapture (2015), the highly-anticipated Still Wakes the Deep (2024) and Vampire: The Masquerade - Bloodlines 2 (TBA).
Since joining the Sumo Digital family in 2018, The Chinese Room has been hard at work building on its reputation for creative excellence in game development. From humble roots in modding and academia to a team of over one hundred game devs and numerous influential titles, the studio is busy with projects that merge TCR storytelling with new directions, new genres and new ambitions.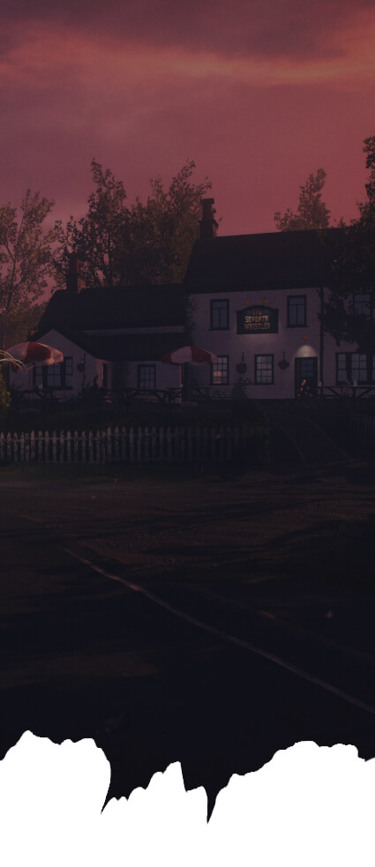 15 Years of Consistent Award-winning Work

We're proud to have been nominated for and won most of the prestigious gaming awards across the world for our work, including BAFTA, Apple Design, DICE, GDC Choice and Develop. It's also an exciting time to be part of Sumo, winners of the Develop: Star Awards 2019 Best Studio and GI Biz 2020 Best Places to Work.
One vision
The Chinese Room is home to a brilliant team of supportive and talented developers. We're proud to have a studio culture built on pillars of inclusivity, dignity, nurture and respect.
As part of the Sumo Digital family, we have the backing and support of one of the UK's largest studio groups, whilst remaining independently managed.
Our culture

Storytelling Pioneers
For us, it's all about the incredible and unique way you can tell stories and create worlds in games. Whatever genre we're working in, we're dedicated to deep, rich, emotional stories that are as inclusive and diverse as they are exciting and innovative.
Studio History
2007: The Chinese Room is born out of a Doctoral research project at University of Portsmouth, backed by the Arts and Humanities Research Council
2009: The studio releases Korsakovia, Conscientious Objector and other survival horror mods
2012: Dear Esther is published to critical acclaim
2013: Amnesia: A Machine for Pigs, The Chinese Room's take on the Amnesia series is released
2016: Everybody's Gone to the Rapture is released, the studio receives BAFTA and TIGA Awards
2018: The Chinese Room joins Sumo Group
2020: Little Orpheus is released to critical acclaim; the game receives and Apple Design Award and D.I.C.E Awards nominations
2021: Studio moves into brand new studio premises in central Brighton
2023: The studio announces work on Still Wakes the Deep (2024) and Vampire: The Masquerade - Bloodlines 2 (TBA)