We're working on Vampire: The Masquerade - Bloodlines 2!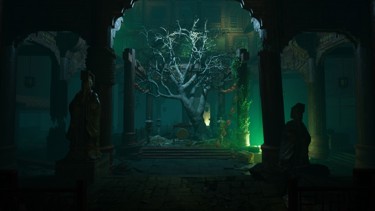 Vampire: The Masquerade - Bloodlines 2 is very special to many, and we can finally reveal that we've been embraced by this adventure. We're joining the Vamily!

In this title, both long-standing fans and the newly-embraced will play the central role in deciding Seattle's future in an action-RPG set amid a three-front siege on the City. The old meets the new in a struggle for Seattle; will the most ruthless win, or is the third actor playing for an entirely different prize? For the first time in a Vampire: The Masquerade video game, players will take on the role of an elder vampire.

We're crafting something incredible here, and are bloody excited to share more at last! 🖤🦇
Follow us on social media or sign up for our monthly newsletter to receive the latest news!